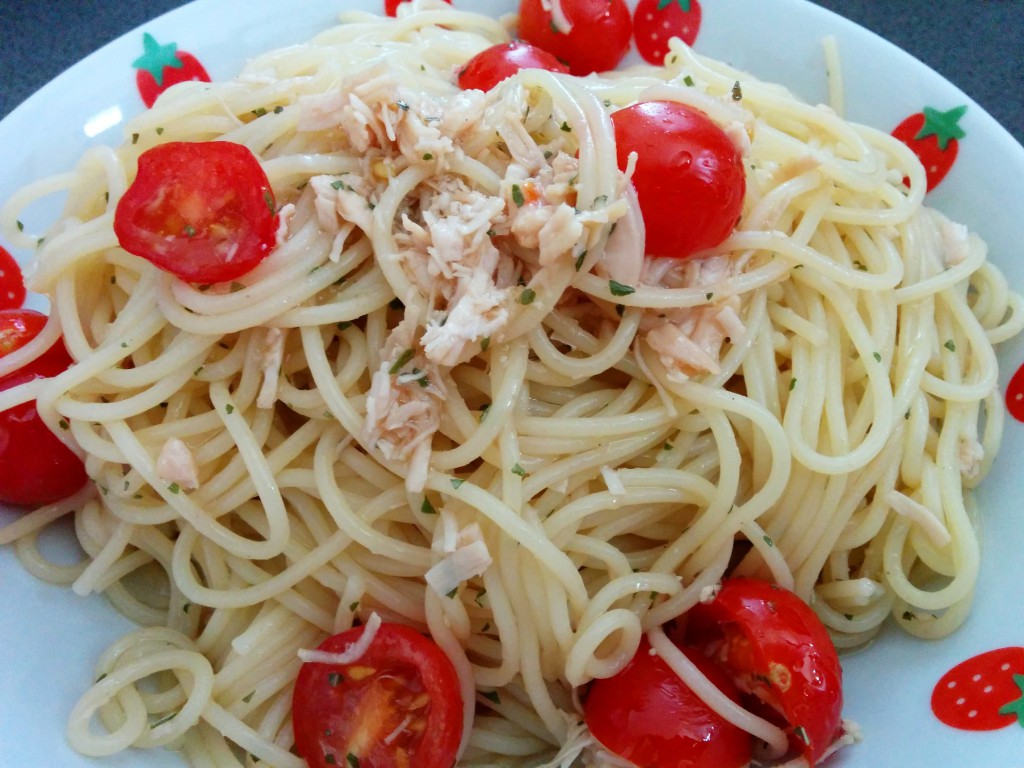 I ate cold pasta with mini tomato and canned tuna. It is very easy cooking.
Ingredient for 2 persons
Pasta : 2.5 persons
Mini tomato : about 8
Japanese noodle soup (or soy source) : 2 tbsp
Olive oil : 4 tbsp
garlic tube : about 3 cm
salt and pepper : nip
basil : moderate amount
tuna : 1 can
I recommend you to buy some amount of pasta.
And I think Garcia olive oil has good flavor. Cheap olive oil is something like water.
Prepare the following kitchen tools.
kitchen knife
chopping board
pan (to boil pasta)
sieve basket
bowl
How to Cook
Boil pasta.
In boiling pasta …

Chop mini tomato to half.
Open canned tuna and drain it.
Put all ingredients except pasta (mini-tomato, noodle soup, olive oil, garlic tube, salt and pepper, basil and canned tuna) into the bowl and mix well.

After boiling pasta, drain it and ice it with cold water.
Drain the pasta again, and put it into the bowl.
Mix it, then finish.