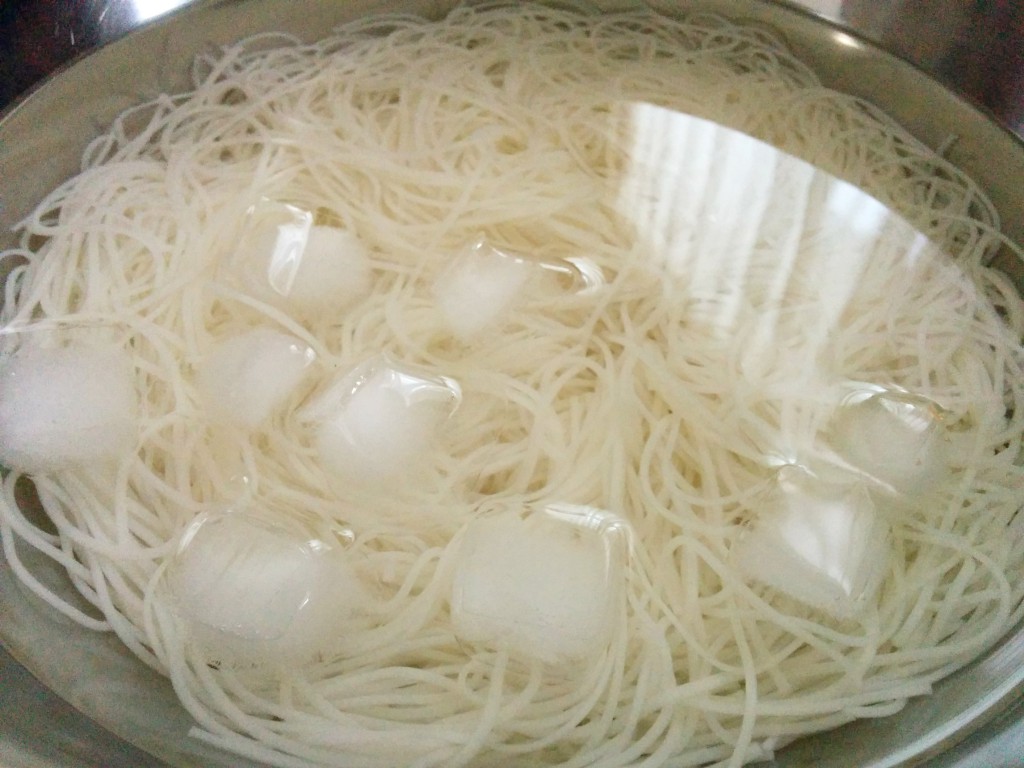 I ate special class, called "Tokkyu", of handmade vermicellifine noodles "Ibo no Ito". It was very good!
This is a famous product of Hyogo prefecture in Japan. It is severely managed product.
Especially, special class is created by only limited worker. It's really delicious,
Ingredient for 1 person
Noodle 2 bundle
Leek 4 or 5 inch
Ice
It's good to add some fruit.
The following cookware is required.
kitchen knife
chopping board
colander
bowl
pot
How to Cook
The cooking instruction is written on the package of Ibonoito, so it is good to see it.
Drip water into the pot and put it over fire.
Once the pot boils, put noodles into the pot and wait 2 or 3 minutes.
Now, put boiled noodles in water, and make it cold.
Put cold noodles into some plate.
Prepare noodle soup and chop leeks, put leaks into noodle soup.
Now, get some noodle and put it into noodle soup, and bring the noodle into your mouth.